via unsplash.com
Lake Tahoe is a picture-perfect destination that attracts hundreds of thousands of travelers every year. Nestled in the Sierra Nevada mountains and in between both California and Nevada, Lake Tahoe offers year-round activities for every season. This guide will help you decide what items to pack for Lake Tahoe in the spring.
One of the best times to visit Lake Tahoe is in the spring between the months of March – May. During these months the Lake Tahoe area often has a substantial amount of snowfall. The 2018-19 winter delivered over 400 inches of snow to some areas in Lake Tahoe. However, other years have not been so fortunate with snowfall, and some January high temperatures have reached 70 degrees Fahrenheit. Because of this variation in the weather it is necessary for you to know what to pack for Lake Tahoe in the spring before you leave for your trip.
*Note: This article contains affiliate links that compensates Cali Quests with a commission if you make a purchase using the link.
---
Shoes to pack for Lake Tahoe
Hiking boots or snow boots 
We recommend packing a pair a warm pair of boots that have sturdy traction on the soles to prevent slippage. These can be hiking boots or snow boots.
The sidewalks in Lake Tahoe are not salted, so they will be slippery, and winter boots with rubber soles are highly recommended. In fact, if you are a minimalist then this will be the only pair of shoes you need for this trip.
We recommend the Shenda Women's Snow Boots for women and the Columbia Men's Bugaboot for men since both pairs are functional for snow us and warmer hiking weather.
Sneakers or comfortable flats (Optional)
If you plan on traveling to Lake Tahoe in the warmer spring months, we recommend you bring your favorite pair of walking shoes. My personal favorite shoes at the moment are the Adidas 80 Continental sneakers. I wear these all the time since they match almost every outfit. The tread is also reliable for slippery conditions (though not as reliable as hiking boots). 
Traveling in a comfortable pair of shoes is advisable if the weather forecast doesn't include snow, or if you are flying from a warmer part of the world.
Ski Boots or Snowboard Boots (Optional)
If you have your own gear, then you should definitely bring your ski boots or snowboard boots with you.
Flip Flops or Sandals (Optional)
Flip flops and sandals are a great option if you are staying somewhere with a hot tub or heated outdoor pool. Sandals don't take up much room, and will be useful for sprinting between the hot tub and warm indoors.
Overall, you really only need 1-2 pairs of shoes to pack for Lake Tahoe in the spring.  Remember, the less you pack, the more room you have to bring your new collection of Lake Tahoe bumper stickers. 
High Heels (DO NOT BRING)
Lake Tahoe is known for its laid back atmosphere, and you will rarely see anyone wearing heels. Especially during the colder months when there is ice and snow on the ground. You should leave your high heels at home, unless you plan on traveling to another city like Los Angeles or Las Vegas, or if you have a formal event to attend.
---
Outerwear to pack for Lake Tahoe
Waterproof shell or water resistant winter jacket
Weather at Tahoe in the winter can vary from rain to snow. I advise you to bring a waterproof outer shell. This can be a ski jacket, or an every day winter jacket. Depending on what you plan on doing in Tahoe, this should be the only heavy jacket you bring, so choose wisely.
Our favorite women's jacket this season is the ROXY Women's Billie Snow Jacket. For men, I'd suggest checking out the Burton Men's Ski/Snowboard Covert Jacket.
Fleece/Sweatshirt 
Anything from a fleece zip-up, to a warm hoodie would suffice for this category. This is especially true on days when it warms up outside, you won't want to be stuck wearing a heavy jacket.
Snow pants 
Lake Tahoe rarely reaches below 15 degrees F (-10 C), but is known for random, brutal snowstorms during the spring months. If you plan on being outside a lot, you'll need a good pair of waterproof snow pants to keep yourself dry and warm.
Gloves, Goggles, Hats, Etc. – Strongly recommend
A good pair of every day gloves/mittens, neck warmer/scarf and hat are recommended for everyone to bring. For people interested in outdoor activities, I recommend a quality pair of waterproof mittens or gloves.
Goggles and helmets are recommended for those who are going to ski or snowboard. Instant hand warmers are also a good suggestion for those who plan on being outside a lot when it is cold.
---
Clothes packing list
Ever day essentials will be a personal preference. The following list is what we recommend to pack for your clothes:
1-2 pairs of jeans or your favorite kind of pants

1 pair of warm leggings (optional for cold day layers under snowpants)

1 warm cold-weather shirt

2 pairs of warm wool socks (at least 2 pairs)

4 pairs regular socks (depends on length of travel)

2-4 long sleeved shirts

4 t-shirts (or blouses) **optional

Lots of underwear

Swimsuit (optional)
---
Recommended Travel Gear
One 31 L or bigger backpack to pack all of your clothes in

A small backpack to carry personal belongings and use for day hiking or snow activities

Skis or snowboards

A lock (if you're staying at a hostel)

Sunscreen (sunny winter days can leave behind a nasty goggle tan)

Chapstick (windy days cause dry skin and chapped lips)

Hand cream or lotion (see above)
If you have a large backpack, you should be able to pack all your belongings in there. This will make it easier to transport your stuff between accommodations. You don't want to be stuck dragging your suitcase over icy or snow-covered sidewalks in Lake Tahoe.
---
This concludes my guide on what to pack for a trip to Lake Tahoe in the spring. Hopefully this helps you pack appropriately for your next adventure or road trip to Lake Tahoe.
If you have anything to add please leave a comment below! Safe travels and enjoy your trip to the amazing Lake Tahoe area.
Check out our activity guide for Lake Tahoe.
Sign up for our Flight Finder newsletter, to receive weekly prices for cheap flights to the West Coast! Let us do the hard work for you!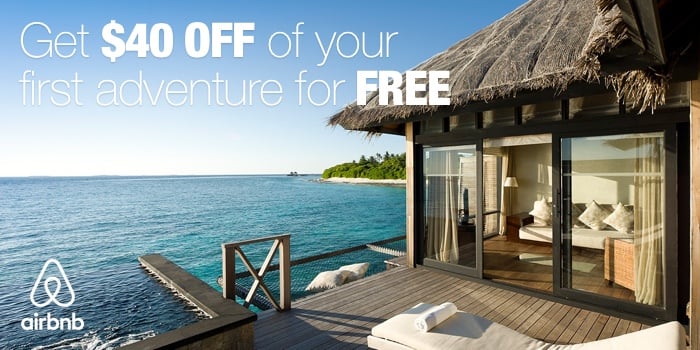 Interested in planning a road trip to the West Coast? Submit your dream vacation here and we'll give you a FREE quote on your trip + a customized itinerary!
Want to Travel For FREE? Join our community of Travel Affiliates and earn commission for every travel package you sell + free travel opportunities!
->Follow @Caliquests on Facebook, Instagram, Pinetrest, Tumblr, and Twitter for access to West Coast adventures like a local on a budget!
Originally published February 2018.