Do you travel frequently in and out of the United States? Well, T-Mobile is the must-have American cell phone company for domestic and international travelers and tourists.
Who wouldn't want unlimited, automatic coverage in over 140 countries?!  T-Mobile allows its users to have unlimited texts and data coverage abroad at NO EXTRA CHARGE. Only calls cost 20 cents per minute. One can avoid this by using calling apps, such as, What's App, Viber, Line, etc.

T-MOBILE vs. THE COMPETITION
                                 T Mobile                                   Verizon                                            Sprint                                           AT&T
1 line
$70
$75
$60
$90
2 lines
$120
$130
$100
$145
3 lines
$140
$150
$100
$165
4 lines
$160
$160
$100
$185
Roaming
Unlimited 2G speeds outside of the US
None. Need to be on Beyond Unlimited plan
Unlimited talk, text, and data in Canada and Mexico
Unlimited talk, text, and data in Canada and Mexico
Throttling limit
50GB
Data can be throttled at any time when network is congested
23GB
22GB
Hotspot
Unlimited 3G speeds
Unlimited at 3G speeds
10GB
10GB
HD video
No (480p)
480p on phones, 720p on tablets
Yes (1080p)
Yes, with Stream Saver turned off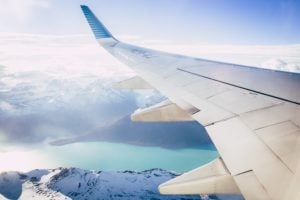 Visiting America? Not a problem!  
T-Mobile's Tourist Plan allows 21 days of service while you're visiting the United States.
What's included
Unlimited data, with up to 2 GB 4G LTE data on your smartphone
Unlimited domestic and international texting in the US to 140+ countries and destinations
1,000 minutes of domestic talk within the US
Free SIM card for your unlocked phone
Also included:
Smartphone Mobile HotSpot (SMHS): Lets you share your phone's internet connection with up to 10 Wi-Fi-enabled devices.
Data Maximizer: Optimizes all detectable video streaming to DVD-quality (typically 480p or better).
Domestic data roaming: You get 200 MB for when you travel outside of T-Mobile's network coverage, using wireless data from another carrier.
Who can use this?
For tourists traveling to the USA for three weeks or less. It is a short-term plan made for visitors to the US.
Things you should know:
The Tourist Plan lets you experience the US with hassle-free, affordable wireless service. Before signing up, here are some things that you should know:
Automatically cancels after 21 days and it can't be extended.
You can't refill it, migrate to another plan, or request a rate plan change.
You're not eligible for T-Mobile promotions while on this plan.
*We are not a paid advertisement for T-Mobile. We just enjoy their cell phone carrier benefits and would like to pass on the information to others.
---
Interested in planning a road trip to the West Coast? Submit your dream vacation here and we'll give you a FREE quote on your trip + a customized itinerary!
Want to Travel For FREE? Join our community of Travel Affiliates and earn commission for every travel package you sell + free travel opportunities!
->Follow @Caliquests on Facebook, Instagram, Pinetrest, Tumblr, and Twitter for access to West Coast adventures like a local on a budget!