I wasn't expecting much when I bought a last minute ticket a day in advance from San Francisco to Berlin for only $170. After previous negative experiences with budget-airlines, I was expecting the same mediocre quality of service, if not worse. Luckily, WOW surpassed my expectations, and I would be happy to fly with them again.
California has always been a crowd favorite when it comes to travel destinations for Europeans. In the past year California has seen an increase of +17% for German tourists alone. This has led to an influx of daily flights to California from major German cities such as Berlin, Frankfurt, and Hamburg. WOW airlines is one of the prominent airlines that offers daily flights between European cities and California. This article aims to provide the reader with an unbiased and unsponsored review of a $170 one-way flight from San Francisco, California to Berlin, Germany.
---
Expensive Carry-On Fee (-1 point)
The online checkout process for WOW airlines was pretty standard, however, on their US website they do not take American Express credit cards (which was slightly disappointing to me). As per any budget-airline, WOW charges extra for a full-sized carry-on luggage item, and it is wise to purchase this online with your ticket to get the best price. I was traveling with only a purse for my laptop, and a standard backpack with my clothes. But, I had to pay $45 for my backpack.
Advanced Seat Selection Comes at a Price (0 points)
Another add-on that is available via the online checkout was seat selection. To me, seat selection is a huge gimmick, especially when the seats are all in economy, and don't offer much advantage to the passenger. Every seat cost money for preselection on WOW's online checkout, so I skipped that option, and trusted that the "travel gods" would mercifully provide me with a decent seat (aisle please!).
No Direct Flight Options (+1/-1 points depends on the person)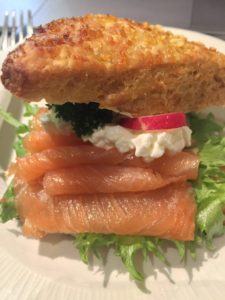 For the most part, WOW offers the same upgrade features as other budget airlines. The only oddity was that WOW routes most of their USA to Europe flights with a brief layover in Reykjavik, Iceland. This doesn't come as a surprise though, since WOW boosted their sales a few years ago by advertising cheap flights to Europe with extended layovers in Iceland. Despite my layover (1 hour and 40 min), the travel time was almost equivalent to other flights to Berlin that would have cost me over $1000 one-way. This could be a negative for some people, but I didn't mind a brief layover in Iceland. I took advantage of my time by enjoying a delicious salmon sandwich from the restaurant Nord. There were several other food options, and plenty of space to relax while you wait for your layover at Reykjavik (KEF) airport.
Easy and quick boarding (+1 points)
Upon arriving to the gate for my flight, I was pleasantly surprised to see that WOW had begun the boarding process exactly on time. I arrived 5 minutes after the scheduled boarding began, and by that time my flight was already boarding all ticketed passengers. This was a +1 for me as most airlines (especially domestic US carriers) have tedious boarding procedures that includes numerous classifications of priority boarding or a specific zone designation. This flight had one of the most practical, stress-free boarding processes I have ever experienced. Since it was a transatlantic flight, the plane was a large Airbus, and there were two entrances to board the aircraft.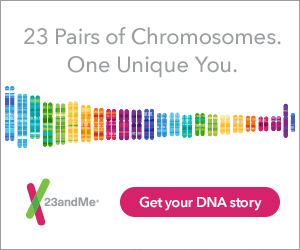 Spacious and Comfortable Seats (+2 points)
Once I entered the airplane, I was greeted by a friendly flight attendant who directed me to my seat. Remember that I did not pay extra to reserve my seat, so I wasn't expecting much. I arrived to my seat, and was relieved to see that it was an aisle seat, and an "XL" seat. The same seat was advertised for $20 extra as an add-on during the online checkout process. The plane was practically empty for a transcontinental flight.
My seat was the aisle seat at the end of a row of four seats (row 31). I noticed an empty pair of seats to my right, and being the sneaky traveler that I am, I sat down to claim the window as mine. But, I would have moved if somebody was assigned that seat. Most travelers are unaware that it is perfectly acceptable for you to move to a different seat of the same ticket class. After twenty nerve-wracking minutes, the final passengers boarded, and I was happy to remain in my new window seat (and empty aisle seat next to me).
I didn't get a good look at the other seats, but they appeared to be similar to where I was. WOW does offer a business class option, and I would suppose that those seats might be bigger. The seats for economy were amazingly comfortable for a budget airline. One negative is that they did not recline, nor did they have adjustable head rests. (I didn't mind this because I usually work on the computer while flying, and only use the tray table).
Expensive Food and Drinks (-1 point)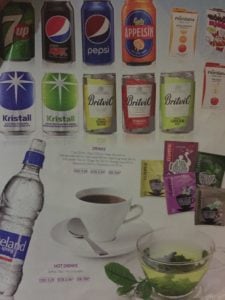 Budget airlines rarely provide free snacks or beverages, needless to say WOW offered food and drinks available for purchase only. Knowing this in advance, I purchased my own snacks prior to boarding. It was surprising that an 8 hour transatlantic flight did not offer even a lowly bag of peanuts. But, I guess for how inexpensive the airfare to Europe is it makes sense not to give out free food. Be warned if you enjoy getting drunk on a plane, WOW might not be the airline for you. Drinks are very expensive in comparison to other airlines in my opnion. One can of Pepsi will set you back $3.29 USD, and a small can of beer is $9!
Universal Power Adapters (+1 points)
All seats had universal outlets to plug your electronics into. This is a huge plus for me because my 4 year old iPhone doesn't hold a charge like it used to, and I've entered Europe one too many times with a dead phone and no European AC/DC adapter. I enjoyed being able to plug my laptop and phone in for the duration of the 8 hour flight.
No In-Flight Entertainment (0 points)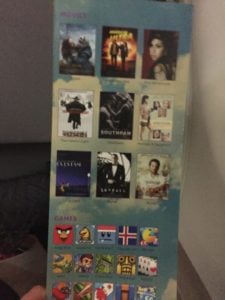 WOW is a budget airline, thus I was not surprised that the seats did not have built-in TVs nor was there any free entertainment. As a person who rarely watches TV, this was not a negative for me. The only downside is that I enjoy being able to track my flight to see how far along the journey I am. For those who enjoy TV and Movies, you can rent an iPad for $25. There was no WIFI available for purchase either. But, honestly, in-flight wifi is always expensive and rarely works.
Friendly Staff and Entertaining Airline Magazine (+1 point)
When I travel, I always enjoy reading about my destination. WOW provides two reading options: one being the airline magazine, and the other being a shopping catalog. Usually airline magazines offer drab reading material, but WOW's magazine was a delight to read. There was interesting articles about the geography of Iceland, popular tourist destinations, and an interesting cultural story about Icelandic folklore that involved ghosts and trolls. The flight crew was in good spirits, and that is always a positive asset for passengers.
---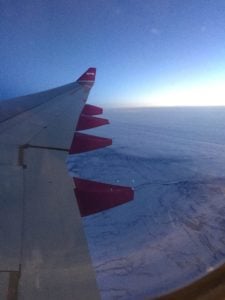 Overall my experience flying with WOW from San Francisco to Berlin was positive. I was very happy with the low cost airfare, spacious seating, and friendly service. If you are looking for a budget-friendly flight between the U.S. and Europe, and if you don't mind a layover in Iceland, then WOW airlines would be a great option for you.
Sign up for our Flight Finder newsletter, to receive weekly prices for cheap flights to the West Coast! Let us do the hard work for you!
---
Interested in planning a road trip to the West Coast? Submit your dream vacation here and we'll give you a FREE quote on your trip + a customized itinerary!
Want to Travel For FREE? Join our community of Travel Affiliates and earn commission for every travel package you sell + free travel opportunities!